_Projects and exhibitions_

2016

COSE COSMICHE/ 
CONFERENZAPASSEGGIANDO@PROGETTOBORCA
Sabato 23 Luglio 2016, ex villaggio Eni, Borca di Cadore (BL)
enter>




http://www.cosecosmiche.org/conferenza-passeggiando/

http://www.dolomiticontemporanee.net/DCi2013/?p=16721

.
PROGR. Berna, aprile 2016
residency.ch International Artists in Bern

Wohnen in einer Verspätung / Abitare un ritardo
Ermanno Cristini Giancarlo Norese
In transito possibile: Giovanni Bai, Umberto Cavenago,Gianluca Codeghini, Curandi-Katz, Oppy De Bernardo e Aldo Mozzini, Roberto De Luca, Emilio Fantin, Helga Franza, Marco Giacomoni, Donatella Giordano, Silvia Hell, Corrado Levi, Yari Miele, e altri.


.
GEORGE_Microzine n.1   enter>
The revolutionary knows that to flee is revolutionary, especially if you pick up a weapon on your escape. In this spirit, Cose Cosmiche and the Arthur Cravan Foundation are proud to launch the first issue of George, a pocket-sized mini-fanzine packed with all the weapons we'd tuck in our pockets, featuring previously unpublished work by Antonio Caronia.
The release of the first issue will coincide with Studi Festival #2 in Milan, held from March 15 – 19, 2016.
George 01 Contributors: Alterazioni Video, Franco Berardi Bifo, Heath Bunting, Michele Capararo, Giampaolo Capisani, Massimo Cappi, Antonio Caronia, Gianluca Codeghini, Claudio Corfone, Danilo Correale, Ermanno Cristini, Carlo Dell'Acqua, Gianluca D'Incà Levis, Marta Fernandez Calvo, Thomas Feuerstein, Helga Franza, Michele Guido, Silvia Hell, Debora Hirsch....



2015

LES SUBLIMES ARCHIVE_
CONFERENZA PASSEGGIANDO / WALKING CONFERENCE
Walking Conference is a project organized by Cose Cosmiche 
that promises to lead its participants on a journey-conference, 
inviting researchers across various fields 
to speak (and exhibit their work) while walking.

Milano,21 July 2015- A walking conference in honor 
of the online launch of Les Sublimes Archive enter>



.

LES SUBLIMES
Arthur Cravan Foundation, Milano




Inspired by the utopia of the Parisian "Sublime" of 1870 and 
by this degrowth movement, one of slowing down 
and sharing ideas in their most "simple" 
and "embryonic" state, the Arthur Cravan Foundation 
asked artists, musicians, and writers to put their journals, 
notebooks, sketchbooks and preparatory materials on view
 for the public – this fascinating archive was available
 for visit and consultation during the Studi Festival #1,
from February 10 – 15, 2015.
http://www.cosecosmiche.org/les-sublimes/
lessublimes.org



2014

MOTIVI DI FAMIGLIA
Motivi di Famiglia , Villa di Toppo Florio, 
Buttrio - Udine
Constellation to touch and caress, 
varius materials, variable size, 2012-2014
Visitors are asked to touch carefully. the sculpures.
A map guide  is provided suggesting a kind of use instructions.

 

 





2012
Animales Vivos
curated by Marta Fernandez Calvo


Dublin sky 7th June 2012
Sandy mount Strand, performance and
 >video

Performers are following the lines that I traced 
on the sand of Sandy Mount Beach (mentioned 
in the Joyce's Ulysses) 
The lines and points they have to follow are exactly 
the constellations present on that moment on the Dublin's sky. 
The drawing is 'activated' by the performers walking.

Animales Vivos 
curated by Marta Fernandez Calvo
The Joinery,Dublin
photo/press

 

 


2012
 
 BYOB Museo Pecci, Milano
linkartcenter
Spam 2001/2012, projector and transparent prints, BYB, 
Museo Pecci, Milano

I collect spam emails since more than 10 years.
Creating this archive I noticed how they 
changed over the years . Different immagination, 
tone and products to sell. I was exilarated by reading 
and I never canceled them from my computer.
I printed 1000 from this spam-archive on transparent print
and the public was invited to consult it using an 
overhead projector. A public lecture of some of 
this spam emails was performed by actors 
on the opening night.






.



2011-2012

COSE COSMICHE #1#2#3
Galleria Artra, Milano
www.cosecosmiche.org

COSMIC THINGS is a platform/place/curatorial 
project in which artists, scientists and researchers 
of various fields are asked to present a reflection, 
a thought on space, time, energy, matter, void. 
Cosmic Things was developed in three moments 
to give the invited researchers the opportunity 
to know each other and to interact for collaborations 
and productions that have been presented in each stages.



C






2010
OPEN STUDIO
  Installazione con Laura De Bernardi in
occasione della Giornata del Contemporaneo. 
Milano, Via Aleardi 11 
more>

-



PAGINE DA UN BESTIARIO FANTASTICO
Galleria Civica di Modena, 
Raccolta del Disegno Contemporaneo, Modena 

more>
PHOTO-press>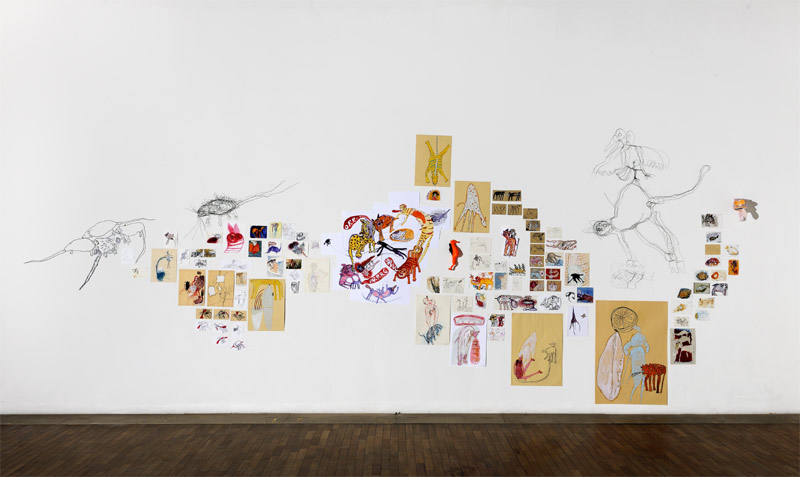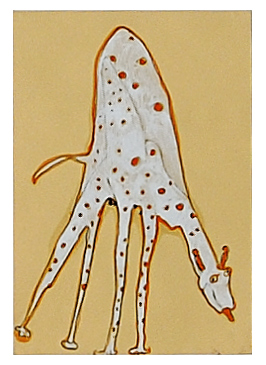 2005
SENZA DUBBIO, l'arte torna a scuola
a cura di NO Magazine,           
scuola media A. Fogazzaro, Trissino(Vi)         
 photo:"Ihategotoschool"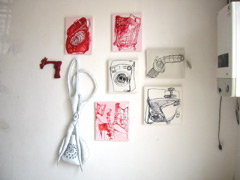 Art of Italian Design
a cura di A. e F.Mendini,
Megaron Plus, Atene video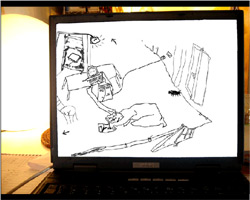 2004
ANTEPRIMA QUADRIENNALE
Palazzo della Promotrice delle Belle Arti, 
Torino 
photo/press

  

     

 Citofonare Luciana 
a cura di Fabio Paris artgallery, 
Torino photo/press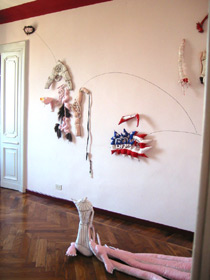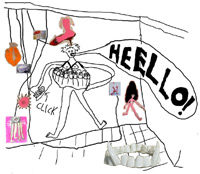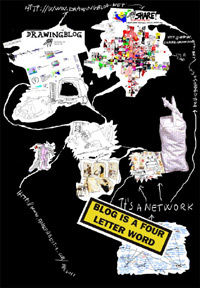 MIART 2004,
9th international modern and 
contemporary art fair presented 
by FabioParisArtGallery,Milano          photo/press

  CONTEMPORANEAGIOVANI 
 'Tra cronaca e storia',
Como          photo/press
FLASH ART FAIR 
Una Hotel Tocq, FabioParis_artgallery,
Milano          photo/press    

"ODUN" 
a cura di Walter Guadagnini 
e Federica La Rosa, galleria Arte e Arte,
Bologna           photo/press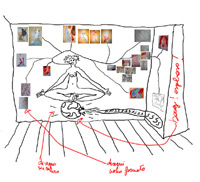 2003
Drawingblog.net
Galleria Artra, Milano
photo/press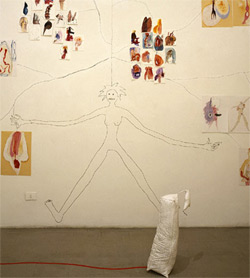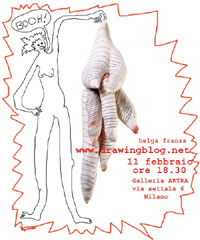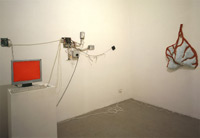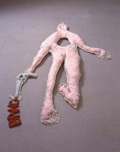 Premio Lissone
Civica galleria d'arte contemporanea,
Lissone(Mi), (Assegnato primo premio)photo/press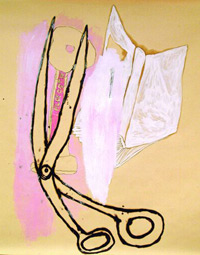 PAROLE, MOVIE, GOMMAPIUMA
a cura di Manuela Gandini, Artandgallery,
Milano photo/press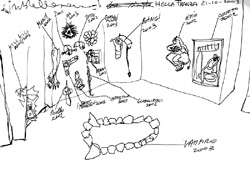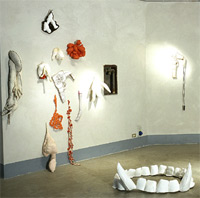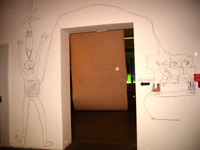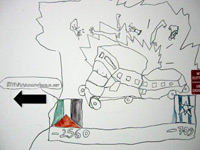 2002
Biennale Postumia Giovani,
Gazoldo degli Ippoliti, Mantova

2000,
La città dei balocchi,
OPENSPACE, Milano
_online PROJECTS_
2015
LES SUBLIMES
2004
SHARE!
http://www. share.drawingblog.net
network collettivo di segni/disegni/link on-line.
2002_2003
Drawingblog.net
blog_community di segni/disegni/immagini/link
2001_2002
Enter in my html atelier
http://www.analfabestia.com/helghi